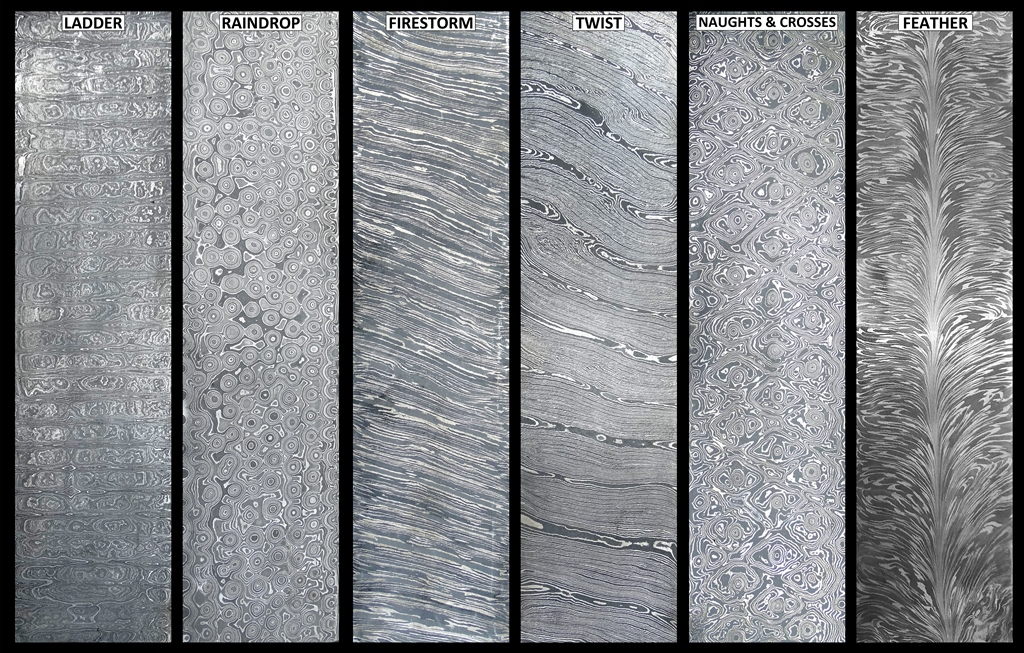 Damascus Steel Billets are forged from 4340 alloy steel in combination with 1065 carbon knife steel.
Quality is excellent and the billets are highly affordable.
A heat-treatment guideline is available on request.
Patterns include Raindrop, Twist, Ladder, Firestorm, Naughts & Crosses, Turkish Twist.
The billets come in three sizes: 250mm x 40mm x 4mm (Raindrop, Twist and Ladder only), 300mm x 50mm x 5mm & 400mm x 60mm x 6mm.