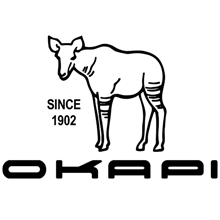 Okapi knives are as synonamous to life in South Africa and Nambia as Braaivleis and Mieliepap.
These well made knives sport heat treated 1055 Carbon Steel blades (54-55 HRC).
They are cheap but are well made and can work hard but have to be sharpened.
Packaged in brown boxes.
Own one today!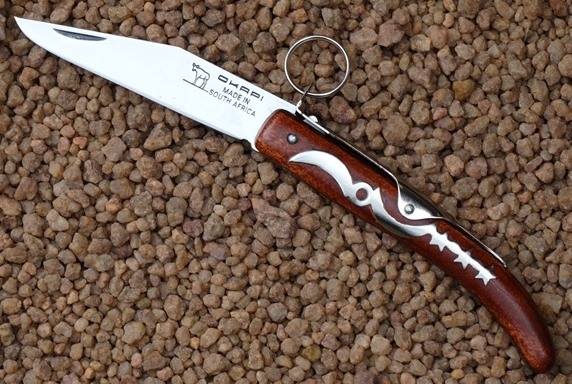 Material 907 1055 Carbon steel, Nickel Plated, Hardness 55 HRC Blade Length = 104 mm Resin impregnated wood Handle length = 137 mm
{{item.currency}} {{pricing}} - Out of Stock

Add to {{item.cart_name}} for {{item.currency}} {{pricing}} {{item.currency}} {{item.normalPrice}}
{{added}}
Continue To Checkout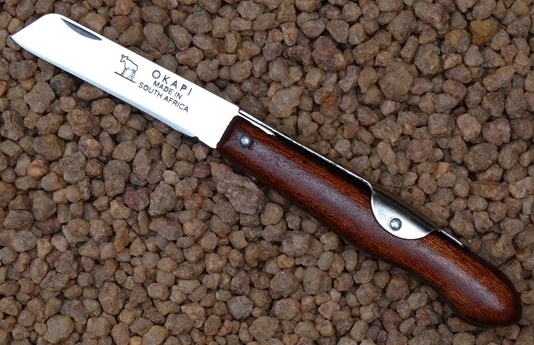 1979/3G 1055 Carbon steel, Nickel Plated, Hardness 55 HRC Blade Length = 70 mm Resin impregnated wood Handle Length = 100 mm
{{item.currency}} {{pricing}} - Out of Stock

Add to {{item.cart_name}} for {{item.currency}} {{pricing}} {{item.currency}} {{item.normalPrice}}
{{added}}
Continue To Checkout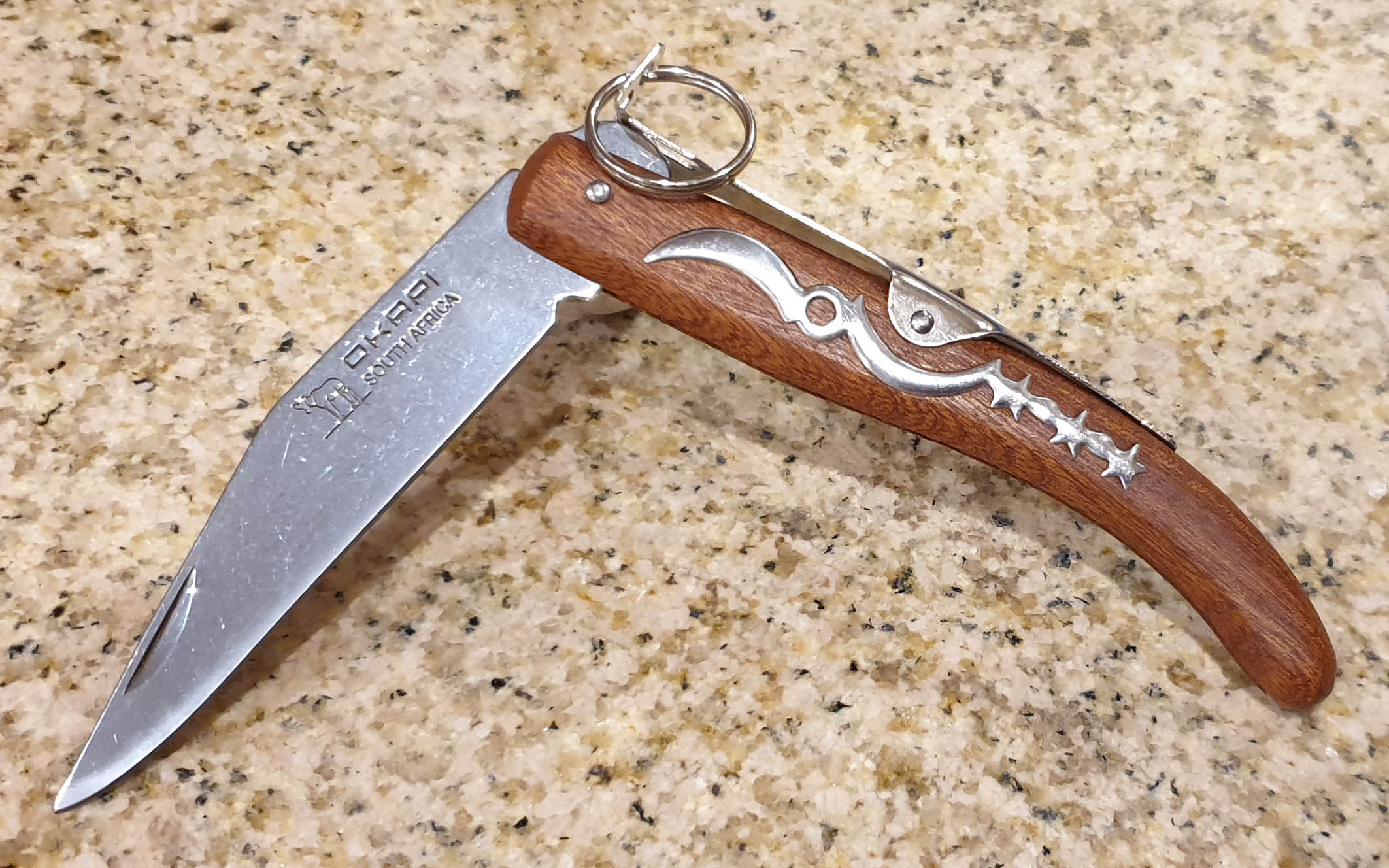 NEW CHEAPER VERSION OF THE ORIGINAL 1055 Carbon steel, Nickel Plated, Hardness 55 HRC Blade Length = 104 mm Resin impregnated wood Handle length = 137 mm
{{item.currency}} {{pricing}} - Out of Stock

Add to {{item.cart_name}} for {{item.currency}} {{pricing}} {{item.currency}} {{item.normalPrice}}
{{added}}
Continue To Checkout