Handmade Damascus Knives, Swords & Axes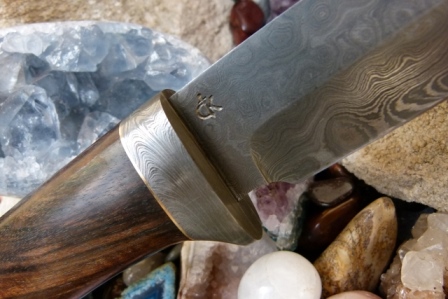 Handmade Fixed Blade &Folding Knives, Swords and Axes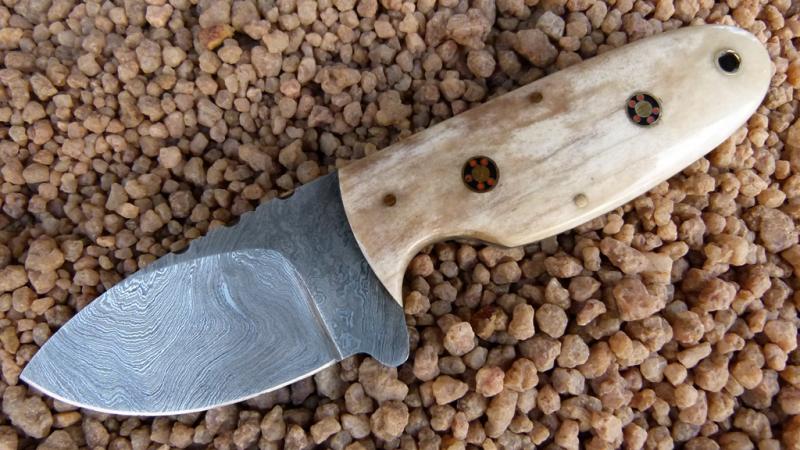 Kappetijn Knives - We offer wide range of handmade Damascus fixed blade hunting knives and swords across Pretoria. Our Damascus Fixed Blade Hunting Knives range from large bowies 40cm in lenth to smaller hunters 22cm in length. The 256 layer damascus steel is forged from 4340 alloy steel and 1075 carbon knife steel in five patterns; Raindrop, Twist, Ladder , Random, Naughts & Crosses and Basket paterns.The handle materials used are Stag Horn, Walnut,Rosewood, Ebony Wood Bone and Water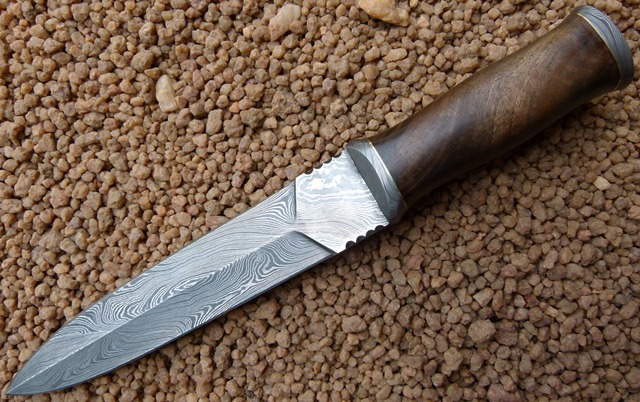 Given the demand for quality damascus daggers, we have decided to respond!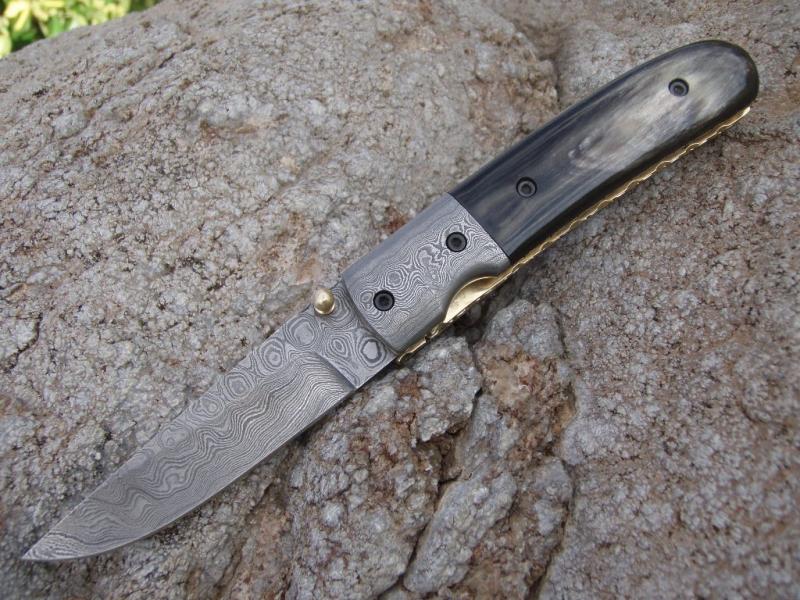 Damascus Folding Blade Knives are made in 10cm (4") and 12.5cm (4.5") blade lengths. The 256 layer damascus steel is forged from 4340 alloy steel and 1065 carbon knife steel in five patterns; Raindrop, Twist, Ladder, Random and Reverse.The handle materials used are Stag Horn, Walnut, Bone and Water Buffalo Horn Plates (ranging from light white to black). Each knife is unique.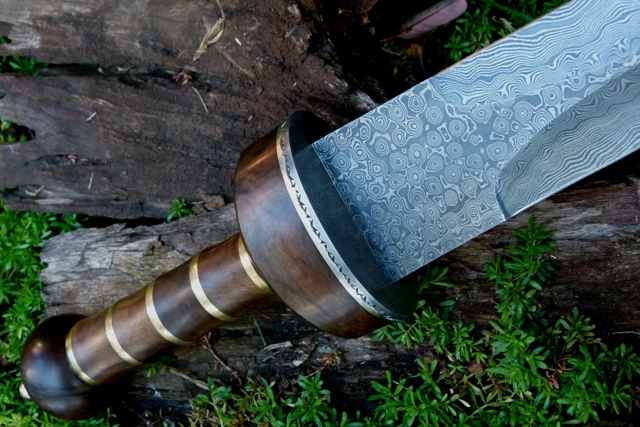 Handmade damascus andcarbon steel swords. Real swords are made from damascus or carbon steel, real swords are properly heat treated and tempered, real swords have a full tang and properly made handel & real swords are sharpened. (Damascus sword blanks available on request. Lead time to delivery about 6 weeks. Minimum order for sword blanks is 5 units.)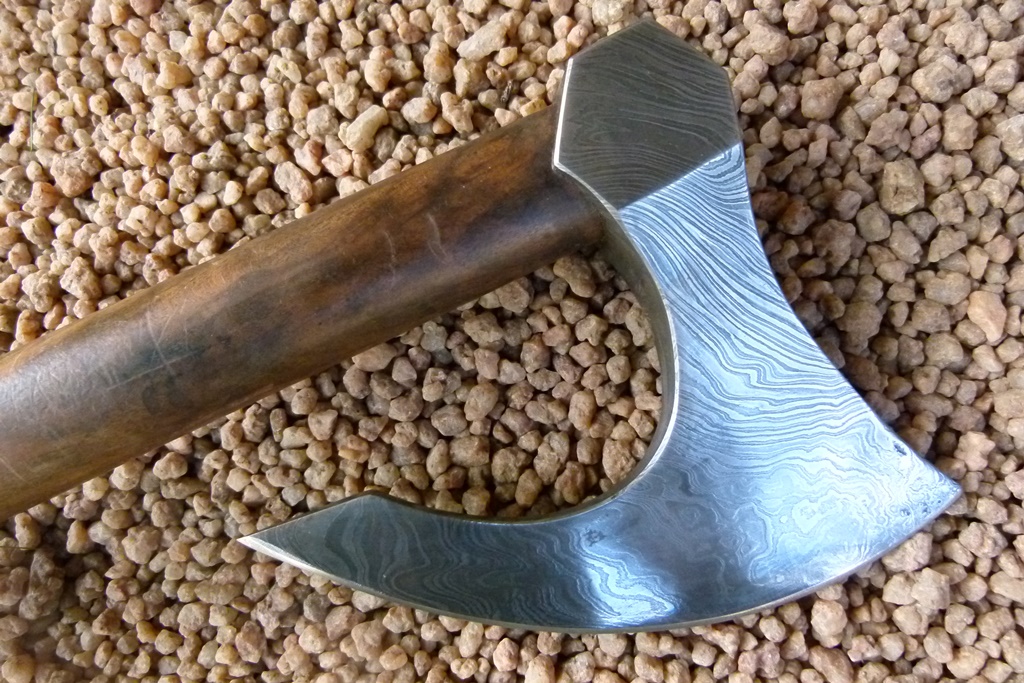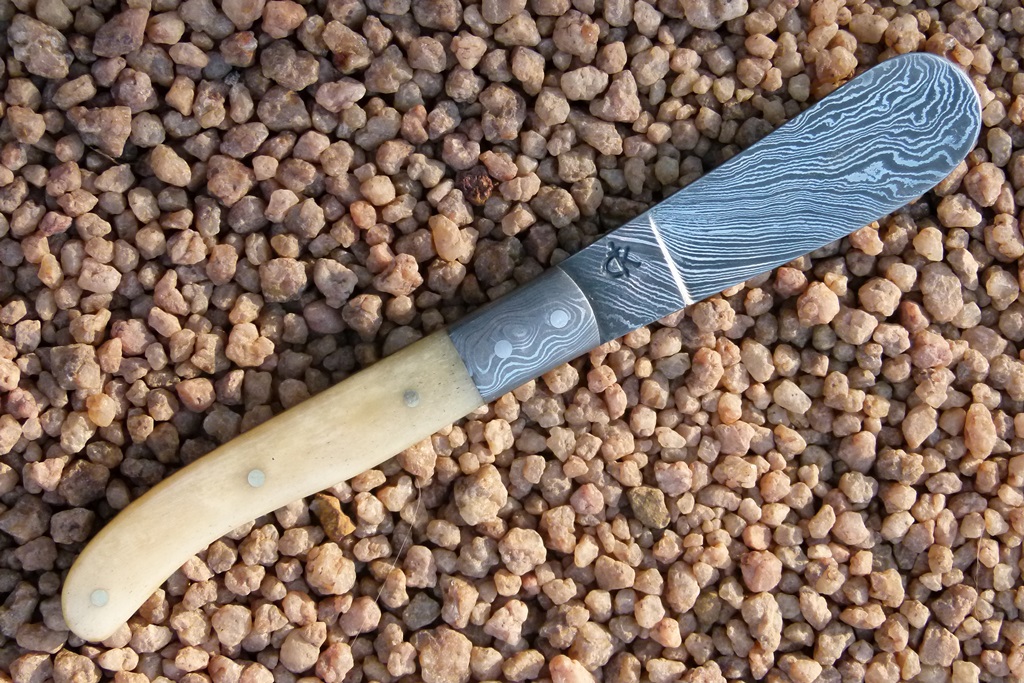 These beautiful butter and soft cheese knives are the ideal gift for discerning ladies and men.