RINGS & OTHER DAMASCUS STEEL PRODUCTS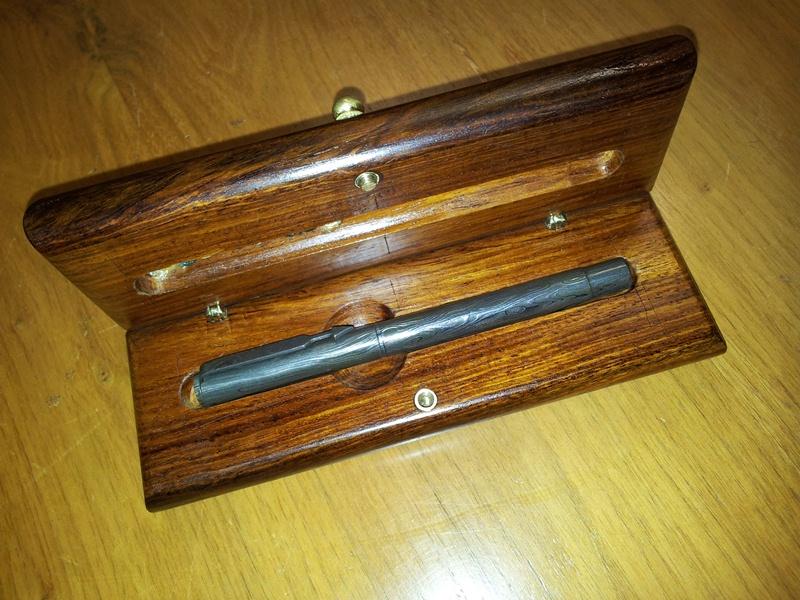 Stunning handmade damascus pens.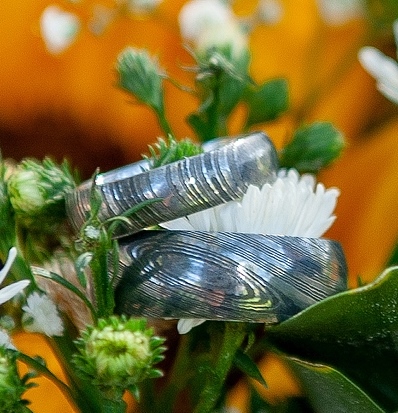 Damascus rings are incredibly durable and the steel is super hard. It needs a little looking after because of the high carbon steel used, but nothing major. We insert a silver comfort liner on the inside (not really a visible feature) to protect the steel from sweat and to protect the skin against the edges of the hard steel. Our ring designs are simple. Dennis believes the steel must do all the talking, but you can take it to a jeweller yourself to add gold etc. We do not do custom ring d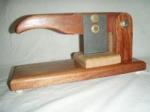 Made to Order: Unique hardwood biltong cutters with large damascus raindrop blades and solid brass bolts, washers and nuts.Options are blackwood and oak.